WELCOME EARTHLING.
You found us!
HEre are some news for ya
September 20th 2022
THE CRYPTEX ENTERs THE STUDIO TO RECORD their 4th album! STAY TUNED FOR MORE UPDATES SOON. LOVE Y´all!
JUNE 09th 2022
THE CRYPTEX CONFIRMED FOR PROGPOWER USA 2023!
THE CRYPTEX got invited and will officially be Part of next years edition of the legendarY PROGPOWER USA Festival ATLANTA.
CLICK ON THE IMAGE FOR MORE INFORMATIONS AND TO SEE THE WHOLE LINE UP!
January 19th 2022
FOLLOW US ON SPOTIFY
To increase our circle of fans and people around the globe to listen to our songs, please follow us on Spotify and stay updated about all upcoming releases of THE CRYPTEX´ original music.

Many thanks in advance!
Sincerely yours
- THE CRYPTEX
January 1st 2022
New Single
"Piqué"
OUT NOW!
*Click on The Picture to Listen

"Piqué" is a brandnew instrumental track!
We are deep down in the writing process of our 4th album,
since june 2020.

This particular piece turned out to be a wonderful atmospheric, experimental and kind of stripped down intrumental track, which stands completely on it´s own. It combines a lot of pure musical beauty which THE CRYPTEX is known for.

We are very pleased to present you this track exclusively via bandcamp. To make a good start for 2022 we want to give you just a very little hint of what to expect in the near future.

Just click on the picture to listen!
Enjoy and please support good and handmade music!

Simon, André & Dave
THE CRYPTEX
December 2021
FREE DOWNLOAD
THE CRYPTEX LIVE
Resonanzwerk Oberhausen (GER)
Dear THE CRYPTEX Family! We like to give you a free download of our show at the "Resonanzwerk Oberhausen" which took place on the 9th of december 2021. You will hear a few excerpts of that show.
Raw and wild! No fancy shit.
Thanks for your ongoing support.
Have fun and enjoy at maximum volume!
*Click on The Picture to Listen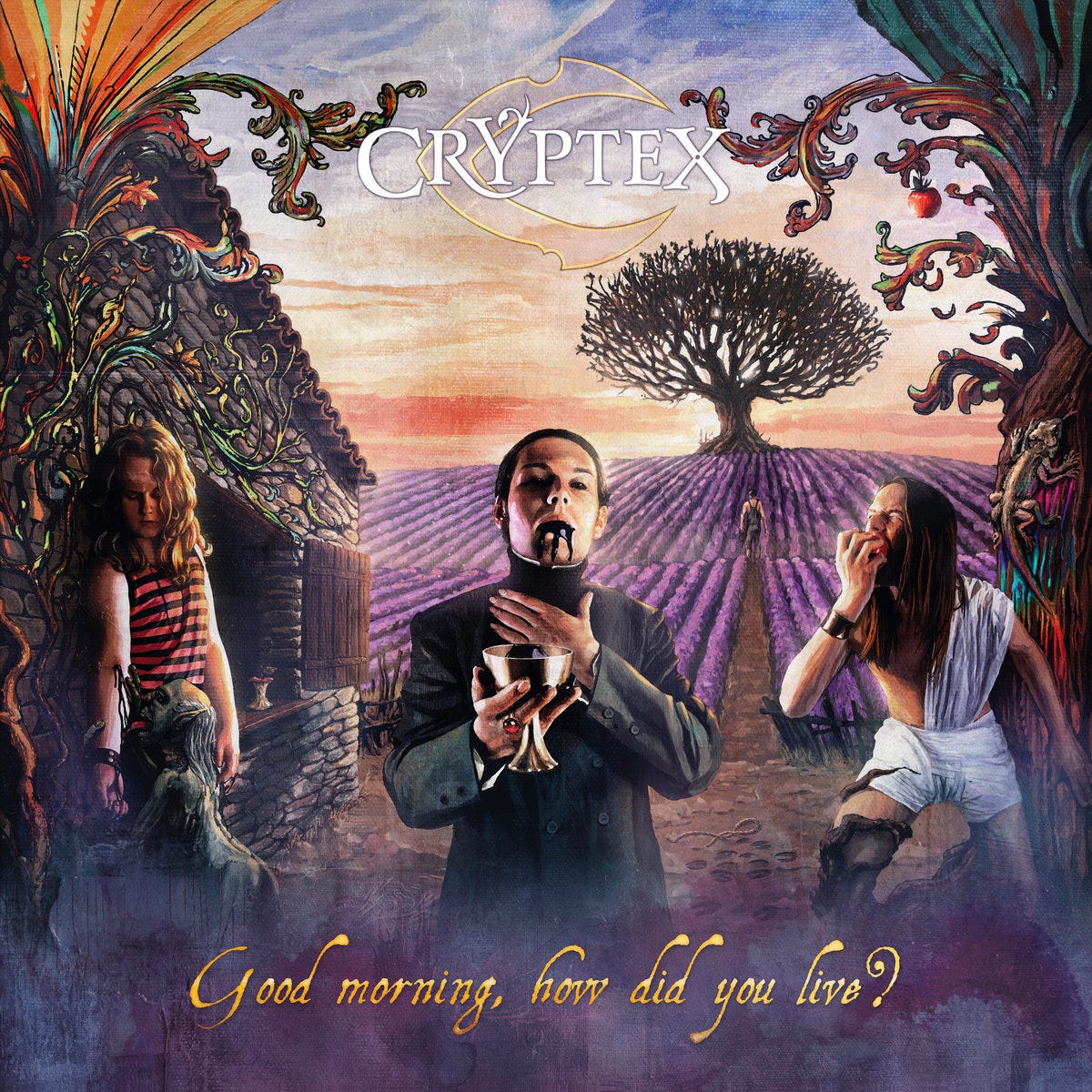 October 2021
10th Anniversary
Re-Release
Out now!
REMASTERED and coloured 180g 2LP vinyl (Gatefold)
10th anniversary limited edition!
Place your order of our highly appreciated debutalbum
"Good Morning, How Did You Live?"

- Remastered!
- Numbered!
- Hand signed!
- Includes 1x folded poster!
- Includes lyric sheet!
- Secret 8 minute bonustrack!


YOU ARE
THE CRYPTEX!